Finding the right hair extensionist is the most important part of the whole hair extensions process, you need to be comfortable in your choice, that you have found a company and stylist that has experience and knowledge and can add undetectable extensions that match the colour and texture of your natural hair and create a style cut and colour blended to suit you. At Envy hair extensions we offer all the above. Next, you need to find the correct method which will depend on budget, preference, and hair type.
THE SAFEST ATTACHMENT METHODS FOR HAIR EXTENSIONS
Hair extensions should always be fitted by a trained professional Hair extensions specialist At Envy we pride ourselves in offering an in-depth consultation in which we will discuss your needs, ascertain the correct attachment method suited to your hair and the style you require, we will show you/ let you feel the different hair grades we offer and explain thoroughly all aftercare and maintenance to you require, alongside giving you after care leaflets to help you keep your new luxurious hair in the best possible silky condition.
MICRO BONDS
Envy Micro Crystal bonds. This a bond exclusive to Envy Hair Extensions alone, as we spent time and money having this amazing bond specially developed for our company by one of the worlds leading manufacturers. Crystal bond is added to the tip of the extension, it is heated and rolled onto your hair in small sections, approx the size of a grain of rice, so it blends perfectly with your exisyting hair, undetectable and natural feeling, hair can be tied up and still undetectable. When it comes to the time of bond removal (approx every 3 months due to re growth of your hair) our special remover helps the extension easily slide/remove from your hair, then your hair can be re tipped and re attached for a further 3 months. Envy crystal bond is NOT glue and not the same as other bonds which other extensionists use which can possibly damage your hair… Our bond is safe and easily removed. and can be reused.
MICRO RINGS
Envy Micro Rings are specially designed by EnvyHair Extensions and made for our company to be small and undetectable, available in all colours to match your hair/root colour. A small section of your hair is pulled through the micro ring, held near the root and a specially tipped extension made by our company is placed into the ring which is then clamped tightly onto your hair holding it securely in place, we have been using this method in our business for approx 9 years although deemed to be the safest method it is still important to be careful when brushing. This method uses no bond/glue/heat or chemicals. so extra care is needed when brushing etc to keep them secure.
The majority of our clients lose no ring extensions during their wear, others lose the odd one, but they can be replaced at rotation.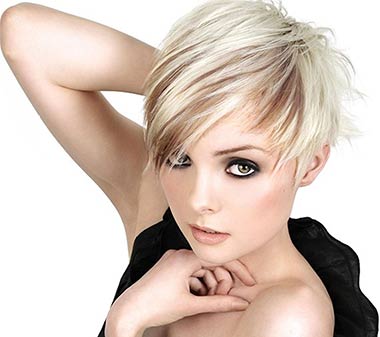 Jo provides me with a perfect cut that fits around my busy schedule, 5* for Jo and her mobile hairdressing business.

Susan, St Albans.